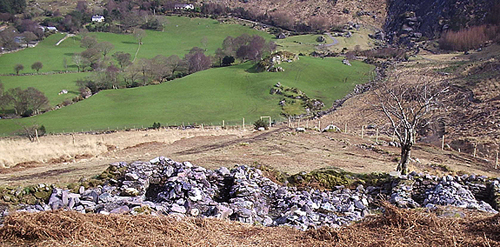 In 2005 the owner, Donal Corkery, commissioned two pieces of research with the aim of providing accurate information on the heritage of Gleninchaquin for the interested visitor and future development of the amenities.
It was well known that people had lived in the valley for centuries but the actual facts were not to hand. These past inhabitants would have witnessed many changes and indeed have been the cause in some cases of those changes.
The features and habitats seen here today are the result of those changes along with other long-term, geological ones. The present owner is committed to restoring and conserving the cultural and natural heritage of the valley that has been in his family for more than 130 years. These surveys were supervised by Martyn Bell and supported by The Heritage Council of Ireland. The information from the surveys can be seen under their respective menu headings.